I'm Fabricio Alves, a multi-disciplinary designer looking for unique designs.
In almost 20 years of experience, and living in São Paulo, Brazil and Vancouver, Canada, I have had the privilege of working with agencies for companies such as: Nike, Sony, Medtronic, Crackle, RedBull, Hootsuite, Riachuelo, Vitacon, Pernod Ricard, McDonalds, Unilever, Jequiti, Artwalk, M.A.C., Clever, Kallas, Votorantim Química, Mont Blanc, Authentic Feet, & +.

















— Precision —
Each pixel matters. Precision and accuracy when combined with creativity flow together.
— Experience —
20 years working with design in all its forms.
— Multi-disciplinary —
Digital design, print, branding, animations, user experience, interactions…
— Design Disruptor —
Patterns can be followed, but to evolve, they must also be broken and exceeded.
A few numbers about my work
Works that have received prominence and recognition at Behance
Great professionals following my work at Behance Network
Following the 10 principles for good design by Dieter Rams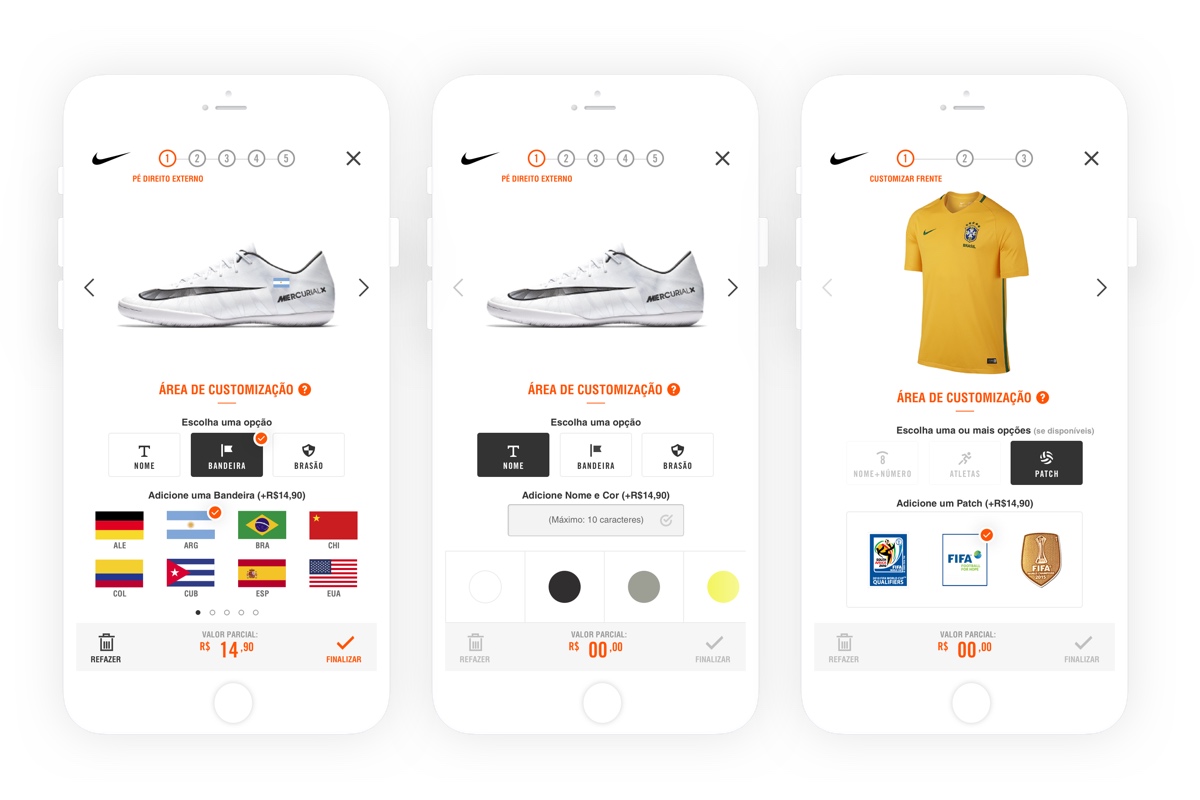 Some successful cases - I
Nike — Buying products with your style.
Nike needed an easy-to-use, intuitive e-commerce customization tool. So we created a simple, but smart structure that would help users use the tool without the need for help. The customization tool worked flawlessly on both desktop and mobile.

Some successful cases - II
Vitacon — A modern face for a modern company
With the "Life is On" slogan, Vitacon is a company that seeks to reinvent the concept of housing, seeking more quality of life for people who want to live in small spaces, but in privileged regions and near work. For that, we translated all this concept and style to the new company's website, vitacon.com.br.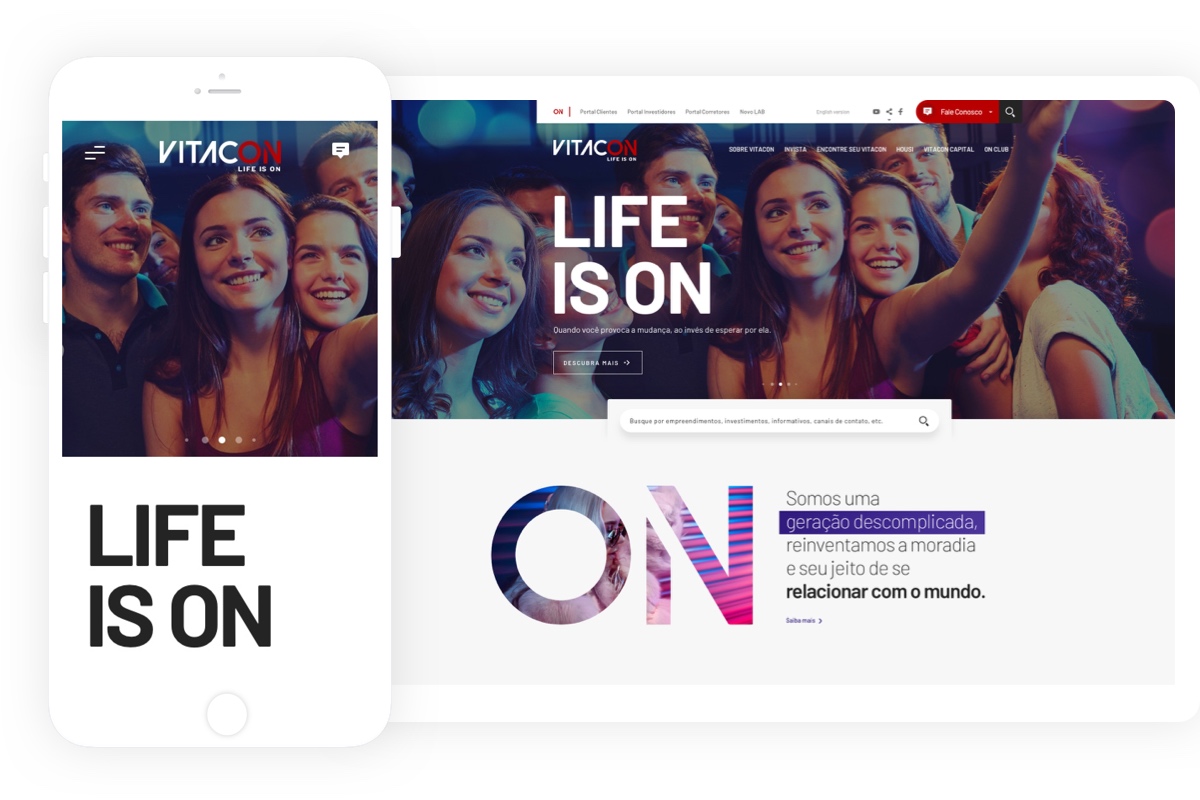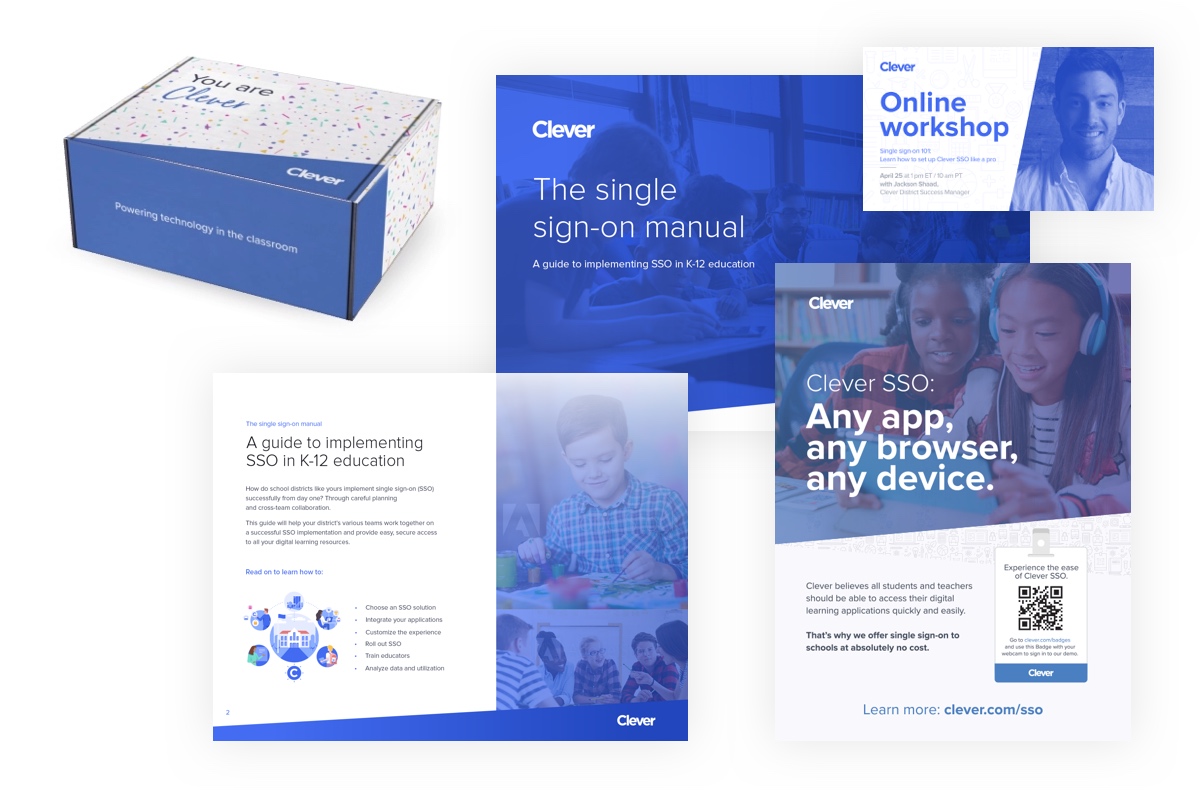 Some successful cases - III
Clever — Helping to spread education
Clever is a Californian company that seeks to transform education in North America by integrating applications, students and teachers. Working with Clever was done during the time I worked for a Canadian agency, and the goal was to improve and make more creative the company's outreach materials, both online and offline.

Some successful cases - IV
Crackle — a video platform by Sony
Already with some recognition in North America, Crackle, a streaming service from Sony, arrived in Brazil and I had the opportunity to create hotsites to promote new movies in the country.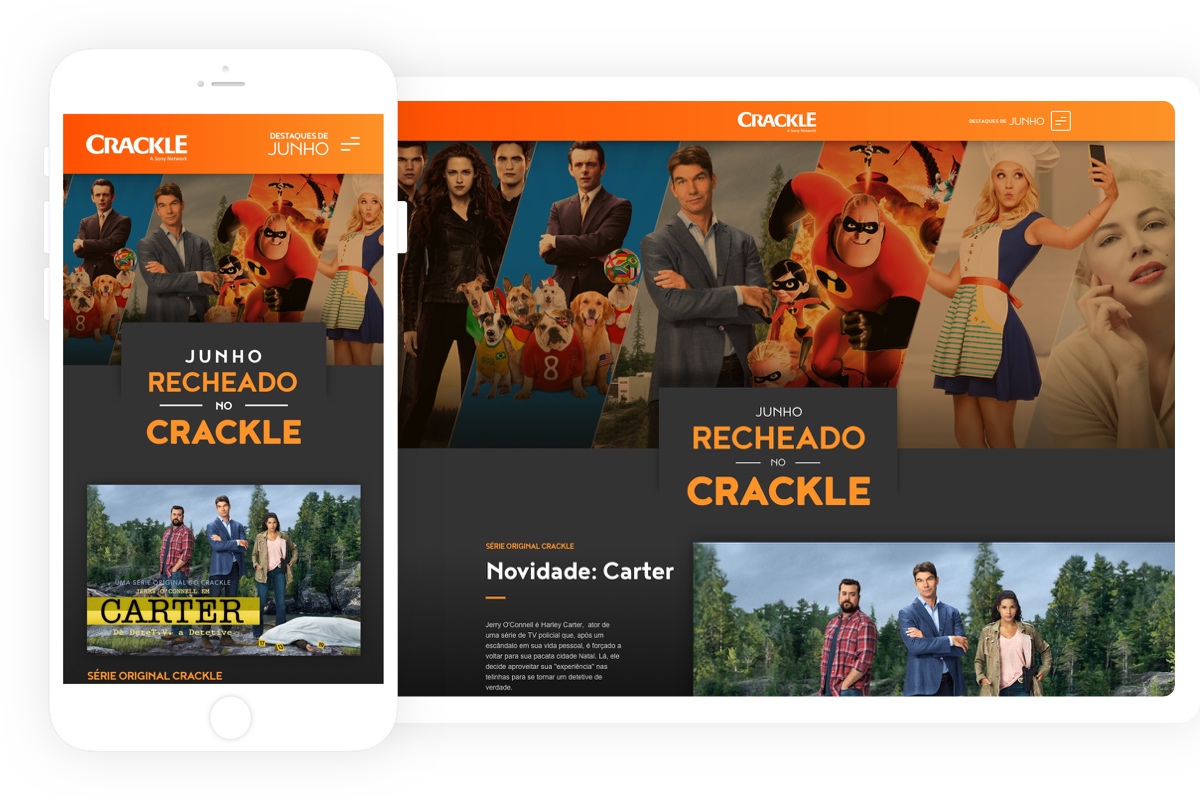 Marketing and Advertising Bachelor's degree (4 years) at Anhembi Morumbi University, in 2004.
Graphic Design at Brazilian Academy of Arts in 2005.
Design Thinking
Customer Experience
Lynda.com
Certificate No: D13B8D72328649DF811AFCFE66E3245D
Design Thinking
Lead Change in your organization
Lynda.com
Certificate No: DECACD6C4BD3481CA8C144EA708EFA9D
Design Thinking
Understanding the process
Lynda.com
Certificate No: D13CC0238BE746C1A4586FAE7EE2F0A0
Lynda.com
Certificate No: 14CEFF92A5B9428C9077F21B843DFBBC
UX Design
Creating Personas
Lynda.com
Certificate No: E06534673C3E4A7EB48B80A8DE251F95
UX Design
Planning a career in User Experience
Lynda.com
Certificate No: 204FE002CD924C169DFC3FD63FE30C6C
UX Design
Analyzing User Data
Lynda.com
Certificate No: D6476E7E53074678AC43760026649C26
Art History
Europe 1300 – 1800
© Fabricio Alves – 2020 – Thank you for visiting!